Just wanted to ask you to be on the lookout for a tambourine.
It's not a joke.
The Cure auctioned a load of collectibles to raise cash for the Teenage Cancer Trust & a friend of mine from Brazil paid a seriously pretty penny for a tambourine signed by Roger O'Donnell.
She had it delivered to a friend in the UK who was going to forward it to her in Brazil.
The royal snail delivered it somewhere & posted this "signature" as proof of delivery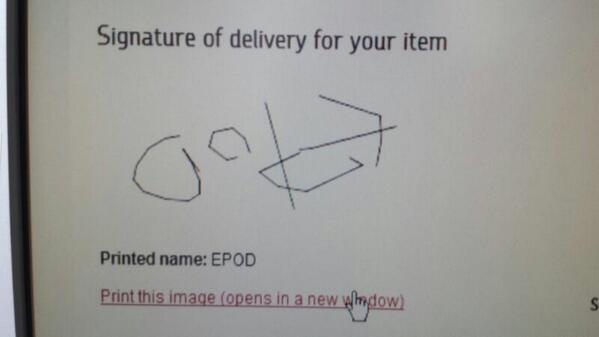 The tambourine looks like this
If any of you spot it on evilbay or any other auction site, could you please drop me a PM?
Thanks in advance.